The Learning Design & Digital Innovation (LDDI) unit supports the design, development and deployment of innovative teaching practices in the Faculty of Education.
LDDI is a hub of innovation and creativity, and is here to help instructors create engaging learning experiences for their students. We do this by supporting instructors with new learning technologies, and with curriculum and instructional design.
Our goal is to enable quality instruction in classroom, blended, and distance modalities, and we offer workshops and training focused on technology-enhanced teaching and learning. The LDDI team helps instructors think creatively and push the boundaries using new tools, or new ways of applying tools and resources, so that they can get the most impact from their teaching.
Click on staff names to find out even more about them.
Staff Profiles
(in alphabetical order)
Curriculum and Evaluation Consultant
jamilee.baroud@ubc.ca | 604.827.2114
Jamilee provides academic, curricular, and instructional designing services, and leadership in the implementation, analysis, and dissemination of evaluation for learning initiatives in the LDDI unit. Her teaching and research interests engage the intersections of equity and technology integration in teacher education instruction, curriculum and pedagogy.
---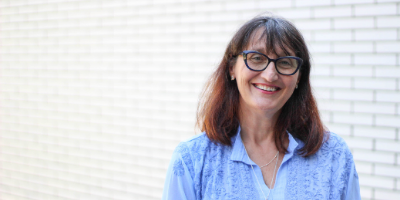 Director, Learning Design
natasha.boskic@ubc.ca | 604.822.1831
Natasha considers the direction the Faculty of Education will go in relation to innovation and good practices in teaching and learning approaches, in alignment with the strategic goals of the Faculty and of the University. She guides the rest of her team in supporting faculty and staff to enhance teaching and learning experiences, as well as planning and managing flexible educational initiatives. She teaches as a sessional lecturer in the MET program.
---
Learning Designer
gabrielle.coombs@ubc.ca | 604.822.6333
Gabrielle is a learning design graduate from the University of Technology Sydney in Australia, with a background in English as a Second/Additional Language teaching. She now researches, tests and supports the use of educational technologies for staff at UBC primarily through the Canvas LMS, with a passionate focus on accessibility, and innovative learner engagement.
---
Educational Technologist
maryam.danaeiababin@ubc.ca | 604.822.6333
Maryam completed an M.Ed. in Adult Learning and Education at UBC. She is particularly interested in the integration of technology into education as it makes learning and teaching accessible and engaging. Maryam supports the LDDI office in providing technical and technological assistance to faculty members, instructors, staff, and units within the Faculty of Education. Her areas of interest include learning design of online and blended courses, learning technologies, professional development, and community engagement.
---
Administrative Assistant
jyoti.kaveri@ubc.ca | 604.822.2013
As a member of the LDDI team, Jyoti provides support for workshops and events by creating registration forms, scheduling email notifications, setting up Zoom calls, updating the website, and sending out feedback surveys. She has a background in event management and Business administration.
---
Learning Technology Rover
kristofer.mah@ubc.ca | 604.822.6333
Kristofer provides support to faculty and staff members for issues related to educational technology, supporting services like Canvas and Zoom. For any request that comes his way, Kristofer takes the time to carefully understand the request and find the appropriate solution. He also supports other LDDI members with various projects and workshops, all focused on sharing educational technology with the UBC community.
---
Manager, Learning Design
faeyza.mufti@ubc.ca | 604.822.3577
With a passion for quality and innovation, Faeyza leads and manages technology-enabled learning design initiatives at LDDI. She works with faculty to design courses for online and hybrid learning. Advocating student-centered approaches, she provides necessary guidance for incorporating technologies and building learning experiences that best meet the learning outcomes. Faeyza has a background in Computer Science, Project Management and is a graduate of the UBC MET program.
---
Learning Technology Specialist
eduardo.reba@ubc.ca | 604.827.0489
Eduardo has worked extensively with technology throughout his professional life in a wide variety of contexts including higher education, multimedia production, and advertising. He identifies, analyzes, and coordinates educational technology initiatives with other members of the LDDI team and educational stakeholders to maximize affordances in learning experiences. His interests include multimedia production, innovative technology-supported instruction, digital literacy, and learning experience design.
---
Learning Designer
kalisa.young@ubc.ca | 604.822.6333
Kalisa is an ardent advocate for literacy, equity, and inclusion in education, driven by the power of representation and multi-modality. She firmly believes in making learning an interactive journey that respects and reflects the diverse experiences of all students. Her fascination lies in reshaping the eLearning design space and harnessing technology to create novel, effective ways of learning. She is thrilled to join this team, where together, they will re-imagine and revolutionize the educational landscape.
---
Annual Report
Download our 2022-2023 Annual Report – The Year of Change to learn more about our activities and achievements during the last year while we were still known as Educational Technology Support (ETS).
---
Want to work with us?
Find out what it's like to work with LDDI, including as a Co-op Learning Technology Rover!
Read testimonials from previous student employees.